About us
Who We Are:
North Dakota KIDS COUNT is a statewide resource for data on the well-being of children in North Dakota. By providing policymakers and citizens with benchmarks of child well-being, North Dakota KIDS COUNT seeks to enrich local and state discussions concerning ways to secure a better future for all children.
We are a member of the national KIDS COUNT Network through the Annie E. Casey Foundation. North Dakota KIDS COUNT is a project of the Montana Budget & Policy Center, which also coordinates the efforts for the Montana and South Dakota KIDS COUNT programs. The Montana Budget & Policy Center (MBPC) is a nonprofit, nonpartisan organization providing in-depth research and analysis on budget, tax, and economic issues. More information about MBPC can be found at www.montanabudget.org.
What We Do:
Compile and share current, comprehensive data on child and family well-being in each of our state's 53 counties. Our data addresses six domains: demographics, health, education, family and community, economic well-being, and safety.
Make available high-quality data from public sources and publish it on the KIDS COUNT Data Center.
Provide presentations and trainings on trends in child well-being.
Coordinate an advisory committee made up of child advocates in the state to align KIDS COUNT efforts across other statewide work.
Contact Us: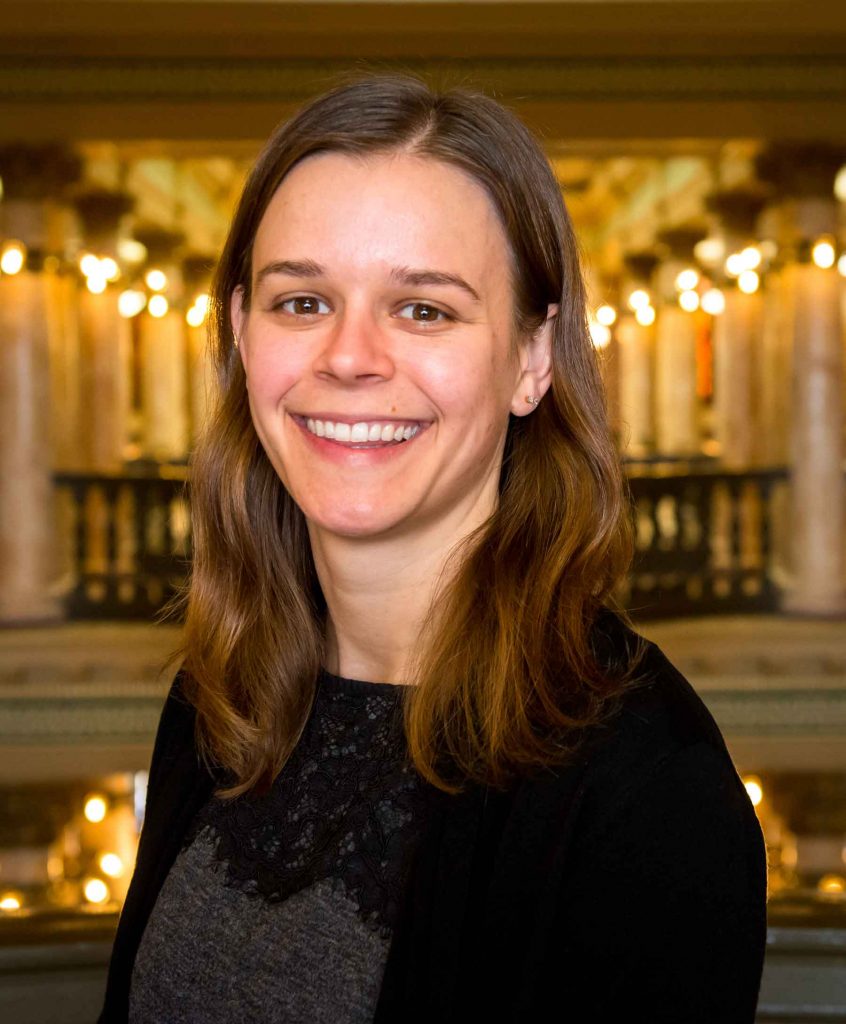 Xanna Burg is the Director of KIDS COUNT. She has a background in public health and experience working across a variety of sectors to improve the health of children. She started her career implementing nutrition education programs in communities before pursuing a graduate degree in epidemiology and transitioning to research and evaluation work. Before joining the Montana Budget & Policy Center, Xanna worked as a data analyst for the Colorado WIC program where she used administrative data to evaluate the impact of WIC for Colorado families.
Xanna has a master's degree in public health in epidemiology from the Colorado School of Public Health and a bachelor's degree in nutrition. Xanna loves working with data and is excited to share that passion to improve the lives of children in North Dakota.
You can contact her at ndkidscount@gmail.com.